Kid's Day Out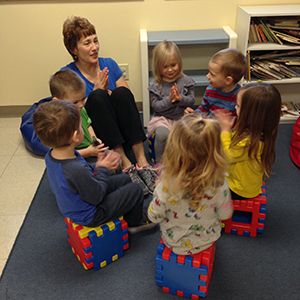 The Grace Covenant Kid's Day Out program is designed to nurture children in a safe, warm and caring environment. Our goal is to meet the physical, emotional, social, spiritual and intellectual needs of children while serving their families. We provide the stepping stones of learning to prepare your child for preschool programs such as Pioneer Preschool, also located at Grace Covenant Presbyterian Church.
Grace Covenant's Kid's Day Out is licensed by the Kansas Department of Health and Environment. We are a non-profit, non-discriminatory program in regard to race, color, sex, national origin and ancestry. Our purpose is to be of service to the community.
KDO is for children ages 2 – 4 years before September 1 of each school year
Hours:  Tuesday, Wednesday & Thursday
9:30am – 12:30pm (half day)
9:30am – 2:30pm (full day)
Note: Kid's Day Out follows the Blue Valley School District weather closings and holiday schedule.
Tuition:
$80/month per half day
$120/month per full day
$75 per Family Enrollment Fee (non-refundable)
---
To learn more about Kid's Day Out, please contact Director Kathy Connor at 913-345-8191 or kathy.connor@gcpc.org.
---
Resources and Forms