Children's Ministries at GCPC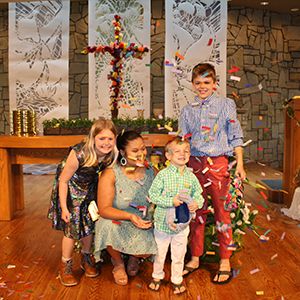 When a child is baptized at GCPC, the entire congregation makes two promises: 
We will guide and nurture by word and deed, with love and prayer, and encourage this child of God to know and follow Christ and to be a faithful member of Christ's church; and
We will live so as to reveal the transforming power of God's spirit to this child
We fulfill our promises in hundreds of ways to provide a safe, nurturing place for all children to explore the wonder of God's creation and to build the foundation for a faith to sustain them over a lifetime.
 Our nursery and our education, music and special programs focus on developmental stages of learning and faith. Children are always welcome in worship, or may attend programs during this time developed specifically to welcome them into the reverence of worship and Bible stories. Many, many adults volunteer to teach Sunday school, lead Vacation Bible School, direct choirs, guide special topic workshops and facilitate parenting classes to support each other in the amazing challenge and joy of raising a faith-filled child.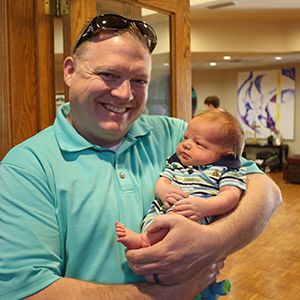 Our commitment is not just to the beloved children in our own church family, but to children across our city, country and world. ALL children are gifts from God and our most important job of all is to cherish them, keep them safe, nourish their minds, bodies and spirits, and to help them discover the gifts God needs them to use in our world. If we get that right, our world is reborn.
---
To learn more about specific opportunities for children at GCPC, contact Co-Pastor Sue Trigger at sue.trigger@gcpc.org.