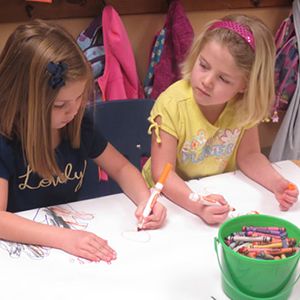 Pioneer Preschool, is a private preschool, operating independently of GCPC and housed in our East Wing, which is licensed by the Kansas Department of Health and Environment and serves children ages three years through transitional kindergarten. Under the directorship of Geri K. Allcorn since 19, the staff of 10 teachers include nine who hold college degrees and one holding the Child Development Credential as a Child Development Associate awarded by the Council for Professional Recognition. Teachers are supported by four assistants.
Pioneer Preschool aspires to provide skills for learning at all levels of continuing education, to develop very positive feelings of self worth for each of our students and to instill love, courtesy and respect for all with whom they may interact throughout their lives. This is accomplished by the success the children have in their activities through the love and nurturing of our staff.
---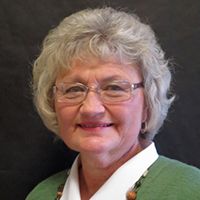 Geri Allcorn, Owner/Director
"I started as owner/director of Pioneer Preschool in 1981 at our original location at 93rd and Quivira with the hope of preparing local 3 to 6 year old children for kindergarten. We moved to Grace Covenant in September of 1992. We have grown from 2 classes to 16 over the past 38 years. It has been such a joy watching our school and our staff grow into the accomplished and successful preschool we are today. I feel a great sense of accomplishment and pride when one of our previous students comes in to enroll their own child at Pioneer Preschool."
---
To learn more about Pioneer Preschool, call 913-338-4282, or visit their website here.