Youth Ministry at Grace Covenant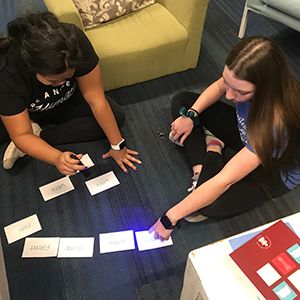 Our goal at Grace Covenant is to help youth develop a connection with God that will last a lifetime. We do this by providing fun and meaningful ways for students and their friends to develop their faith, worship, serve others, and grow closer to God and each other. We hope that through their involvement at Grace Covenant, students will find strength, guidance, encouragement, and hope in Christ.
---
** Sunday School Meeting Online Until Further Notice **
Sunday Morning Classes
All youth classes meet downstairs in the east wing at 10am. A light breakfast snack is served in the Youth Lounge prior to all Sunday School classes.
6-8th Grade / Confirmation (Meets in Room 18B, Labyrinth Room) Each week, students take off their shoes and enter a holy place where they read scripture, discuss issues that surround their lives, and dig into the basics of our faith.
9th – 12th Grade (Meets in Room 19B) Students are exposed to a varied curriculum that focuses on faith lived out in practical ways.
Youth Programs
Meets on Sunday evenings from 6-8pm and for special events (outreach events, mission work, music programs) at other times during the year. Led by Youth Director Miles McDonald and a team of caring, committed Youth Advisors.

Meets on Sunday morning and twice per month on a weeknight. Youth are confirmed on Pentecost Sunday. For most youth, but not all, Confirmation takes place during their 8th grade year.

Youth Music Programs:

Youth at all musical levels have many opportunities to participate in music ministry, including singing in choir or smaller ensembles, playing handbells, participating in Youth Band, or playing a musical instrument during worship services.

Peer Ministry Program:

The peer ministry program teaches youth skills to reach out and support their peers through a variety of experiences and situations. This program is led by adult educators and professionals equipped to teach students how to be compassionate, caring listeners.

GCPC has many special events and activities for youth throughout the year. The Mission and Music Trip is for 8th-12th graders and travels to a different location in the country each year. Montreat is a Youth Conference for high school students located in North Carolina. Massanetta Youth Conference is for 6th-8th grade students located in Virginia. The International Mission Trip is for 11th grade and older students.
---
Adult Opportunities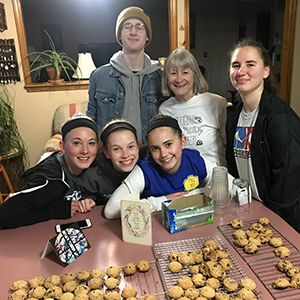 Youth Ministry is most successful when caring adults are active along with the church staff in helping to nurture our youth in the love of Christ. Parents are encouraged to support the youth in some way at least once a month. Adults may:  Prepare a youth dinner or breakfast snacks for a group event; Drive for an off-site event; Coordinate a trip or retreat; or Host youth for a special event —progressive dinner, pool party, Super Bowl party, etc.
All adult leaders must complete a background check and are held accountable by our child protection policy.
---
To learn more about our youth program please contact Miles McDonald, Director of Youth Ministries, at miles.mcdonald@gcpc.org, or 913-645-9617.