2020 Mission & Music Trip Registration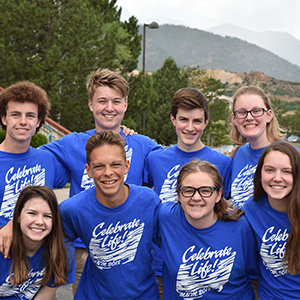 Destination: Milwaukee, Wisconsin
Trip Dates:  Friday Morning, June 12th to Friday Afternoon, June 19th; 10am M&M Led Worship at GCPC One Week Later on Sunday, June 28th
The M&M Trip is open to all GCPC students and friends who are completing 8th – 12th Grades plus adults
Registration and Fee due Sunday March 8th (Payable to GCPC)
Student Registration fee:  $150.00
Adult Registration fee:  $100.00
How Do I Register?
Youth - Complete and turn in a notarized 2019-2020 Permission/Behavior/ Medical Form to Miles McDonald - if you have already turned in the form for this year, please make sure medical details are still current.
Youth & Adults – Complete the registration form (on paper - contact Miles McDonald) or online (see form below). Payment can be submitted as cash or check to GCPC or made online through the GCPC Giving Portal HERE. If paying online select "M&M Trip" at the prompt in the "to" field.
Return or submit the completed registration paper form, or submit online along with payment of your fee by Sunday, March 8th. Paper  forms and fees should be placed in Miles McDonald's office mailbox (by the youth office door). As always, if finances are a problem contact Miles for church assistance.
*Registration by March 8th will ensure each participant will be able to fulfill all attendance requirements and have his/her t-shirt in time for the promotional pictures on April 5th. We will not be able to re-order t-shirts, so make sure you have your registration in by March 8th!
---
Registration online - see below!
---
Criteria for Adult Participation:
Parents of seniors & adults with a trip role have priority to go, then adults are included on a first-come first-served basis, making sure we have an appropriate ratio of males/females. Miles/Rebecca will confirm the participation of each adult who will go with us based on the above needs and availability of space. 
Requirements for Youth
Exaltation! Ringers/Singers – Attendance is expected at 75% of rehearsals or more
Mission Only Participants – Regular attendance is expected @ Youth Activities (e.g., Sunday School, Connect, etc.)
Be present for the taking of the M&M promotional pictures – on April 5th after 11:05am worship
Requirements for All Youth & Adult Sponsors
Attend Youth, Parent, & Sponsor Meeting – Tuesday, May 19th – 6:30-7:30pm
Participate in M&M Final Preparation Night – Wednesday, June 10th – 6-9:30pm
Participate in M&M Led Worship Service – Sunday, June 28th at 10am
Dates to Remember – Mark Your Calendars
Sunday March 1st Poster Palooza – Final purchasing ends after Youth Sunday worship.
Sunday, March 8th - M&M Registration & Fee due (see above for details)
Sunday, April 5th - Promotional Pictures taken after 11:05 worship
Tuesday, May 19th - Youth, Parent, & Sponsor Meeting – 6:30-7:30pm Sanctuary - Get tour book & draw secret pal, make prayer bracelets, etc.  Brief adult sponsor meeting immediately following
Wednesday, June 10th - Final Prep Night for ALL going on the trip (youth & adult sponsors) - 6-9:30pm; M&M Concert Dress Rehearsal at 8pm - Family and friends are invited to come and see
---
DEADLINE TO REGISTER:  Sunday, March 8
---
2020 Mission & Music Trip Registration