Scholarship Application Process Closed for 2020
---
Regina Reynolds Memorial Scholarship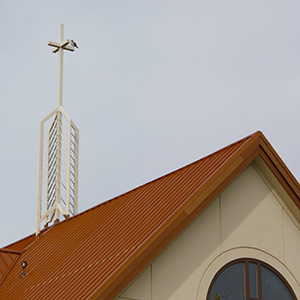 This Scholarship Award has been established in memory of Regina (Reggie) Reynolds, a long time member of Grace Covenant, with donations received from family and friends after Reggie's death from cancer in February 2006 at age 51.
During her years at Grace Covenant, Reggie was an Elder, Moderator of Worship Team, a member of Chancel Choir and other performing groups, and the accompanist for New Spirit Singers for 10 years.  She has been described by all who were lucky enough to know her, as a woman whose considerable faith and inner strength were matched by her incomparable grace and generosity towards all she met.
One of the favorite passages marked in her Bible was Micah 6:8 "He has shown you, O man, what is good; and what does the Lord require of you but to do justice, and to love kindness, and to walk humbly with your God?" She was the embodiment of all those things.
On Sunday, March 1, 2020, this annual scholarship of $1,500 each will be awarded to two graduating seniors from Grace Covenant Presbyterian Church who have been active in Youth and/or Music Activities during their high school years.
This scholarship is intended to reward and recognize students who embody Regina's commitment to church, community service/mission, and education.
It is open to any graduating senior involved in the youth mission or music activities at Grace Covenant Presbyterian Church.
This is a one-time only award intended to help pay for tuition, fees, or books.
---
DEADLINE TO APPLY:  Thursday, February 20, 2020 (by midnight CST)
---
Regina Reynolds Memorial Scholarship Application