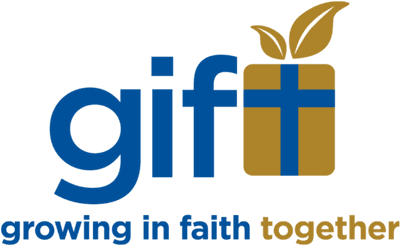 Growing in Faith Together
Each January marks the beginning of a new fiscal year, and that means a new budget must be prepared. In 2020, we were reminded that we were "in this together." In 2022, we launch a new stewardship campaign, Growing In Faith Together (GIFT).
This is a year of new beginnings for our congregation.
We can embrace our new beginnings and grow our faith by giving freely of our Time, Talent, and Treasure in thankfulness to God. We are looking forward to our first full year together with in-person worship and mission. More opportunities to Grow In Faith Together are on our horizon. Let's watch for them and nurture them together.
We're exploring exciting new opportunities for impactful mission. Our children's ministry is fun and energetic, with numbers in our SMASH program growing. The pandemic has shown us the clear needs of the community that we have the ability to help with. We've learned the balance we need in caring for the members of our church family and in caring for our sisters and brothers in need.
The road ahead is exciting, but only if you are part of it.
Stewardship drives can be scary. Will members return their pledge cards? Will enough money be pledged so we can put together a workable budget and fulfill the ministries of our congregation? Stewardship drives become exciting when members return their pledge cards — and show how much they love our church and want Grace Covenant to continue ministering to its members, the local community, and beyond.
Take a moment to think about what Grace Covenant means to you – to all of us. and give generously of your time, talent, and treasure? Help us Grow In Faith Together!
Sincerely, the Staff and Church Officers of Grace Covenant Presbyterian Church