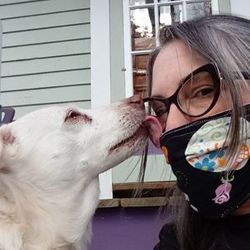 We have been brainstorming about creative ways we can connect while we are doing church at home, and have come up with an idea that incorporates "Front Porch Portraits" of our members!
Could you snap a photo or selfie of your family OUTSIDE on your porch, front steps, or patio for this project?
Take a classic photo or have fun and be creative.
Dress in your best quarantine PJs or crazy quarantine attire; highlight your crazy hair, your stash of TP, or whatever you else you can think of to bring humor and levity to your isolation.
Perhaps, even, have a sign displaying an inspiration message or Bible verse to incorporate in the photo.
The caveat…we'd like to ask that all participants agree to let us use your image for a special GCPC faith community project. It is important to include as many members as possible.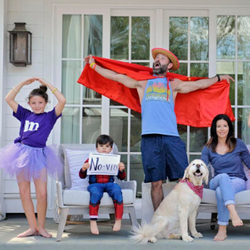 No matter whether you have family surrounding you, or you are quarantined alone, we would love to include everyone in this project.
If you are unable to take a photo yourself, let us know below, or contact Sue & Mitch who will come take a photo, at a distance, for you!  Contact Rev. Sue (973-970-5752 or sue.trigger@gcpc.org) or Rev. Mitch (973-970-5751 or mitch.trigger@gcpc.org).
We will be spotlighting photos in a number of ways on Sunday, August 23 in online worship and through a special Facebook Live/Zoom event that will be announced soon.
---
UPLOAD your photo to our website by Friday, August 14 at midnight:
Complete this form even if you are not uploading a photo - indicating your desire to have photo taken for you.  (see below)