---
Workshop of Wonders, a VIRTUAL Vacation Bible School is on its way!
Vacation Bible School, June 1-5
Ages 4 yrs – 5th Grade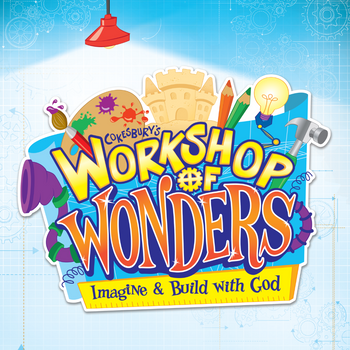 Rivet is coming to our Virtual VBS. He's digging a trail to Overland Park and will be here just in time to take us to the Workshop of Wonders where we will imagine how ordinary things can become extraordinary with God! We will meet people from the Bible who used what they had to do amazing things with God. You will use your heart, your mind, and your imagination to participate in this creative Vacation Bible School. It's going to be wonderful – and all online!
To register for this online experience, complete form below, or contact Lindsay Bucl at lindsaybucl@gmail.com. Please include the following information in your email: child's name, home address, phone, e-mail address, birth date, grade entering. We anticipate having a VBS take home kit pick-up day at the church. Watch for more details.
Join our special Facebook page with information and highlights of VBS: VBS Under Construction, Grace Covenant Presbyterian, Overland Park, KS
---
VBS REGISTRATION