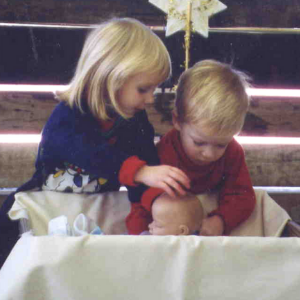 The Family Christmas Eve Worship
Wednesday, December 24, 5pm 
Facebook Live and Zoom
This service will include readings from our children, music from the Joy!, Celebration! (Children), and Exaltation! Singers (Youth) and Kathy Bures, handbell solo. In addition, we'll have wonderful images of our church family telling the story of Jesus' birth.
You will want to have a candle, individual candles, or glow sticks ready for the candle lighting during "Silent Night."
Music Shared by
Joy! Singers (4s – 1st graders), Emily Hussey, director
Celebration! Singers (2nd – 5th graders), Pam Kelly, director
Exaltation! Singers (8th grade + grad student), Donna Heer, accompanist
Worship countdown appears around 4:57pm.

Click to give your offering online
---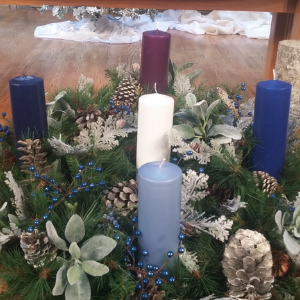 Christmas Eve Worship
Wednesday, December 24, 8pm 
Facebook Live and Zoom
A Service of Lessons and Carols
This traditional service of readings and beautiful music will be led by a group of our Chancel singers.  We will include the candle lighting during the singing of "Silent Night." You will want to have one or more candles ready to light.
Music Shared by:
Chancel Singers I – "Sing We Now of Christmas" arr. John Leavitt
Chancel Singers II – "God Rest You Merry Gentlemen" arr. Philip Kern
Chancel Singers III – "Still, Still, Still" arr. Joey Hoelscher
Chancel Ensemble – Will lead overall worship music.
Ensemble members: Liz Chandler, Karen Kesler, Sue Trigger, David Sutherland, Mitch Trigger, and Bob Dover, Rebecca Prater, director, Linda Dover, organist and accompanist.
Countdown video begins around 7:57pm.

Click to give your offering online
---
Some music is reprinted by permission CCLI #1154643 and OneLicense.net #A-705105.
Any videos are shown by permission of CVLI #50408750.
Any Streaming or Podcasts of worship services (including music) in audio or video form are covered under CCLI #2684265.