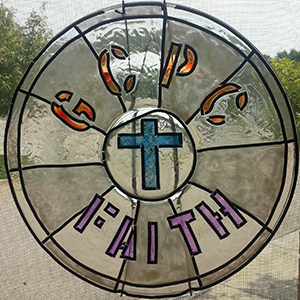 June 8, 2020
Session Actions as a Result of the Congregational Survey
At the called Session meeting on June 8, 2020, it was determined that Sunday, September 7 (Labor Day weekend), would be targeted as the earliest possible date for an in-person service. We will continue to only have one service at 10:00 a.m. after that to avoid having to clean in between services. The Facilities team has determined that we can fit 135 people in the sanctuary observing social distancing guidelines. Ushers would be seating people and dismissing people afterwards to help observe distancing while exiting. Deacons will be recording who is attending and ensuring that people are wearing masks. Childcare would be available and the nursery staff will be trained on proper procedures. The kitchen would be locked as there will not be coffee available. There would be no fellowship inside the building but parking lot conversations would be encouraged.
---
March 17, 2020
To the members and friends of Grace Covenant Presbyterian Church,
Last night, in an online meeting, the Session of GCPC decided to close the church to all activities on an indefinite basis, beginning at 1:00 p.m. Tuesday, March 17. This decision was not reached easily, but the best guidance we received from within our congregation, as well as the ever-changing protocols at the local, state, and national levels led us to this action for the safety and health of our members.
What does this mean for the life of GCPC? How will we continue to "be" the church?
As long as the building is closed, here's what won't happen:
No groups will be allowed to meet within the church (which includes AA, KDO, PPS, team meetings, social events, etc.).
There will be no in-person worship services.
We encourage our groups that meet outside of the church building to not meet (book groups, Dinners for 7 or 8, and others). Your health and safety is important to us.
As long as the building is closed, here's what will happen:
We will still have worship. Many of you took part in our first Facebook Live online worship this past Sunday and we've heard many positive responses. We are continuing to explore additional avenues of sharing online worship, but we will continue the Facebook Live for the foreseeable future. Your church staff will continue to prepare worship services each week, unless governmental restrictions don't allow us to meet at the church building. Even in the most difficult situations, Revs. Sue & Mitch will provide a worship experience (even if they have to do it from home!)
We will keep connected. Mitch, Sue, Miles, Rebecca, and your deacons will be in regular contact with all of the members so we can keep aware of prayer needs, as well as practical needs. Patrick will monitor the church mail, the church e-mail, and constantly check for phone messages. We encourage you to leave messages on the church phone system and we will get in touch with you.
We will continue to serve one another. A wonderful group of GCPC members has agreed to be part of a response team, people that will help any of us that needs assistance. If you are home-bound, if you have to be self-quarantined, if for any reason you are unable to leave your house to pick up groceries or sundries, just contact the church and we will work out a delivery. We want to be of help to each other because that is the very nature of what it means to be a disciple of Jesus.
If you need to contact the Revs. Sue or Mitch, please feel free to call their cellphones and leave a message if they don't answer right away. Their numbers are:
Let us keep our families & friends, our Grace Covenant family, and the whole world in our prayers. "For there is nothing in life or in death that can separate us from the love of God in Christ Jesus."
Peace be with you all and we will be in touch!
—The Revs. Sue & Mitch Trigger, Rebecca Prater, Miles McDonald, Patrick Bell, Tara Hyder, Linda Dover, the Session of Grace Covenant, and the many volunteers and members of Grace Covenant Presbyterian.
---