In-Person Worship at GCPC
Following the protocols set out by the Session is more than just "obeying the guidelines." It's how we show that we care for the whole body of Christ, not just ourselves. By returning to the church building, we ask that all agree to a covenant of behaviors that is designed to extend God's compassionate care to all worshippers.
Please read this information carefully.  If you require further explanation, or have questions that are not covered in this list, please contact the church office at office@gcpc.org.
---
Here's what you need to know:
The number of worshippers will be limited to 126 to maintain safe distancing.
Worshippers will need to call or e-mail the church to reserve a seat.
Reservations will be taken each week between 8:00am Monday and 12:00pm (noon) on Thursday. E-mail patrick.bell@gcpc.org or call 913-345-1256 to make your reservation.
Reservations will need to be made weekly; we cannot reserve seats beyond one week.
Please let us know how many will be in your group and their names. 
Be aware that those who attend in person regularly may be asked to observe online at home from time to time to give everyone the chance to attend in person.
---
When you arrive ...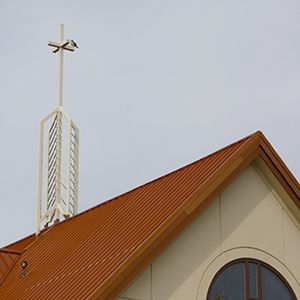 You may enter the church via the Sanctuary entrance (preferred) or the Weekday Entrance.
You will be greeted by a Deacon or other member who will check you in. (Look for a table where they will be seated.) 
Those arriving without a reservation may not be able to attend, depending on the number of reservations.
You will be given a seat assignment when you check in.  The Deacons and Ushers will direct you to the proper row where you will find your name on a reserved sign, indicating your seat.
You will get your bulletin and other information at the Deacon's table.
Ushers will assist you in finding your seat in the Sanctuary and will dismiss you at the end of the service. Please wait for their direction to exit.
The Offering will not be collected during the service. You will find a locked box in the back of the Sanctuary where you can put your offering at the beginning or ending of the service.
On Communion Sundays (beginning June 6), the bread and juice for Communion will be placed at your seat in disposable kit before the service. You are welcome to bring your own elements, but we ask that you do not share them with other worshippers.
Please note that there will not be congregational singing or spoken prayers during the service.
Further instruction will be given during the service. 
Following the service, when there are not planned activities, we ask that people move out of the church building promptly after the end of worship and socialize outside rather than inside the building.
---
Here's what to do: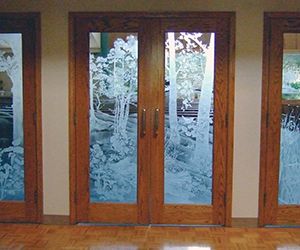 Confirm you are free of COVID-19 symptoms.  If you are at risk of spreading COVID-19 because of symptoms, exposure, or a positive diagnosis, worship from home. When you enter the building, you will be asked to confirm that you are symptom free, and we will mark your attendance, so that we can conduct contact tracing if we have a COVID-positive worshipper.
Practice Social Distancing. Stay at least 6 feet away from others outside your household, both in the concourse and in the pews. We know you want to hug. Don't do it. Jesus should be able to lie down for a nap between you and the next person.
Wear a mask the entire time you are inside the building.  Masks prevent you from spreading the virus to others and are one of the simplest ways to love your neighbor. Masks must be worn over the nose and mouth as long as you are in the building.  Exceptions: children age 5 and under, persons with medical conditions that prevent wearing a mask, and those who are hearing impaired.
Sunday School during this time.  Instead of attending Sunday school, plan on enjoying intentional fellowship outdoors following the worship services. (We may go to Heartland Hall in case of inclement weather.)
If possible, continue to give online.  We will not pass the offering plates during this pandemic. A lockbox will be provided in the back of the sanctuary for you to drop your offering into, but if you are able to give online, that continues to be the safest and easiest option.
Turn off your Wi-Fi.  In order to preserve the most bandwidth for us to stream our service live to at-home worshippers, we ask you to turn off Wi-Fi on your devices during the service.
Prepare yourself for things to be different.  Returning to the sanctuary does not mean returning to normal. Basic pieces of our worship, such as congregational singing, will be missing. Beloved faces will be missing too. You are not likely to get to sit in "your" pew. You may experience a variety of emotions from joy to grief to frustration. Extend grace to yourself, the leadership, and your fellow congregation members. This is hard, but God is with us, wherever we worship.