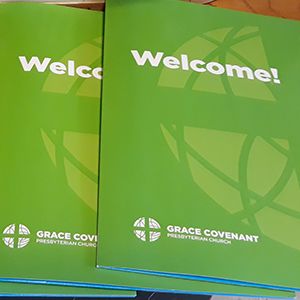 Ready to go further?
In the Spring and Fall we host "This Is Grace," a new member orientation classes, for anyone interested in learning more about Grace Covenant.
The class is open to all guests and visitors and is the best way to get an overview of the church. There is no assumption on our part that you will join when you attend the class.
First time visitors and long-time friends are encouraged to attend to get questions answered and to discover more than you can learn from attending worship each week.
This Is Grace meets on Sundays from 10am to 10:45am in Room 5, and continues for three consecutive weeks (to be announced).
Introductions and discussion on the history of Grace Covenant and its ministries, and what Presbyterians believe.
Discussion on the meaning of membership and "Everything you've wanted to ask a pastor but have been unable to ask!" 
We will attend "A Conversation about Worship" in Heartland Hall with other church members.
After the final session, if you are ready to join Grace Covenant, you will be invited to meet with the Session (the governing body that oversees the ministry of the church). They/We will welcome you into our faith family in official Presbyterian style.
If you decide you are not interested in joining, or not quite ready to join, we hope you will have a much better sense of Grace Covenant and we will continue to delight in your presence with us as a visitor and friend.
---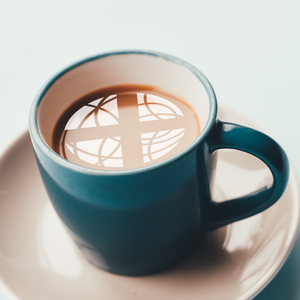 It's Just Coffee
Join us for "It's Just Coffee" on the 2nd Sunday of the month, 10:00 – 10:45am in Pastor Mitch's office (Hallway just off the concourse by the fireplace - look for the sign).
Whether you are visiting for the first time—or the twentieth—Pastor Mitch and the Welcoming Team invite you to join us for coffee. Introduce yourself, ask a question, or simply visit. Stay as long as you like. Come as often as you want.
It's just coffee.
---
Want to talk to someone first?
For questions and to RSVP – please contact: Pastor Sue at sue.trigger@gcpc.org or Pastor Mitch at mitch.trigger@gcpc.org or by phone at 913-345-1256.
---