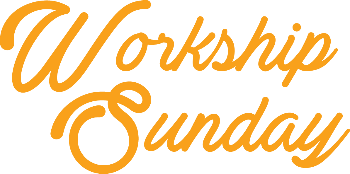 Workship Sunday:  Sustainability
Sign-up between September 18 - October 9
Sunday, October 16 will be GCPC's 4th annual Workship Sunday event.  Our projects this year have a sustainability theme, in keeping with the "We're All in This Together" effort to highlight the responses people of faith can make to the many environmental concerns and crises in the world. 
We'll start with a brief worship service at 9:30am. From 10am to about Noon, we'll pursue the service opportunities described below.  At approximately noon, we'll gather for a pizza lunch and fellowship (Suggested $5 donation; maximum $20 per family).
See below for the service projects available. Sign-ups run through October 9.  Please sign up each person in your family for a service project and indicate whether that person will join us for lunch.  Kids need to sign up for projects as well!  Children under 5 are welcome in the nursery, which will be open the usual hours. 
We hope to see everyone there! Contact Mikki Walker at michala.walker@gmail.com or 913-558-2603 with any questions or difficulties.
---
Please sign up everyone in your family for a service project and let us know if you'll join us for lunch afterwards. Descriptions of the service projects are provided below.  Children are welcome at all the projects, and families are encouraged to volunteer together. 
CLICK HERE to download a PDF Flyer about Workship Sunday!
EACH PERSON (including kids) needs to register if participating.
COMPLETE A REGISTRATION for every member in your family!
---
CHOOSE ONE OF THESE SERVICE PROJECTS
CLICK THE NAME to go to the REGISTRATION PAGE for this service project to sign up!
---
Thank you for making our FOURTH Workship Sunday a success!
---
PAST Workship Sundays!
Below is a video about our 2021 Workship Sunday.
Below is a video about our 2019 Workship Sunday.