December 11, 2022 Worship

The Third Sunday of Advent
Scripture: Luke 3:2–18
Sermon:  "A Song of Good News" by Rev. Sue Trigger
Music:  Songs will be shared in worship by Grace Mountain, Christopher Callender, director and  by Praise Team, Carrie DeVries, director. Selections include "Prepare Him Room" by Rebecca Elliott & Dave Foumier, as sung by Sovereign Grace; "Come Lord Jesus" by Diane Thiel-Sharp, Vineyard Worship; "Light of the World," as sung by We the Kingdom. GCPC's Grace Mountain will perform "Christmas Time's A-Comin'" by Benjamin "Tex" Logan, as sung by Rhonda Vincent.
Mask protocols for this Sunday:   MASKS OPTIONAL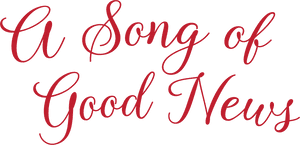 A song-filled Advent & Christmas!
Our Advent sermon series The Songs of Christmas, takes a look at the biblical songs in the story of Jesus' birth. A lot of Scripture passages are the words of songs sung by prophets, kings, messengers, and more, but we don't recognize them that way – they don't read or look like songs we know. That may be true, but they are songs just the same and there are songs that mark the important moments in the story of Jesus' birth found in the Gospel of Luke. Exploring these biblical songs will only add to our musical emphasis during the Season of Advent.
CLICK HERE to learn more about events at GCPC during Advent.
The Song of Good News (John the Baptist) by Rev. Sue Trigger - PDF download.
Adult Sunday School
10:45 am - via Zoom (links below - click class name in BLUE to go to Zoom link)
Adult Sunday School will gather in the Sanctuary for this Advent Class.  If you are watching worship on Zoom, remain on the Zoom link to participate in the Adult Sunday School Class. If you are worshipping with us on Facebook. move to the Zoom link for worship, or the link below to participate.  
Class runs through December 18; Meets in Sanctuary.
Zoom in at: https://us02web.zoom.us/j/85086551558?pwd=VkowWURaaFdRTExtM2kvUXExU1BHdz09

Isaiah 9:6 pronounces four titles for the coming Messiah: Wonderful Counselor, Mighty God, Everlasting Father, and Prince of Peace. Brueggemann, one of our most admired Old Testament scholars, reconstructs the first-century Jewish expectations for a deliverer, then evaluates how Jesus did and did not fulfill them. Join Joel Ilten for this uplifting study.
---
Some music is reprinted by permission CCLI #1154643 and OneLicense.net #A-705105. Any videos are shown by permission of CVLI #50408750. Any Streaming or Podcasts of worship services (including music) in audio or video form are covered under CCLI #2684265.