December 18, 2022 Worship

The Fourth Sunday of Advent
Scripture:  Luke 2:1-14
Sermon:  "A Song of Joy" by Rev. Mitch Trigger
Music:  Songs will be shared in worship by Chancel and Exaltation! Singers and Instrumentalists, Rebecca Prater, director, "On This Day Earth Shall Sing," arr. Bryan L. Greer, Linda Dover, organ – Chris Krug, piano; "Sing We Now of Christmas," arr. Kyle Pederson, Bob Dover, clarinet; "Angels from the Realms of Glory," arr. Dan Forrest, Linda Dover & Edwin Fukunaga, piano four-hands, Chris Lindsay, violin; "It Came Upon a Midnight Clear," arr. Marianne Forman, Chris Lindsay, violin; "Brightest and Best," arr. Shawn Kirchner, Chris Lindsay, violin – Trey Bures, string bass
Teacher Appreciation Recognition
Mask protocols for this Sunday:   MASKS OPTIONAL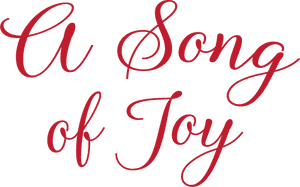 A song-filled Advent & Christmas!
Our Advent sermon series The Songs of Christmas, takes a look at the biblical songs in the story of Jesus' birth. A lot of Scripture passages are the words of songs sung by prophets, kings, messengers, and more, but we don't recognize them that way – they don't read or look like songs we know. That may be true, but they are songs just the same and there are songs that mark the important moments in the story of Jesus' birth found in the Gospel of Luke. Exploring these biblical songs will only add to our musical emphasis during the Season of Advent.
CLICK HERE to learn more about events at GCPC during Advent.
Adult Sunday School
10:45 am - via Zoom (links below - click class name in BLUE to go to Zoom link)
Adult Sunday School will gather in the Sanctuary for this Advent Class.  If you are watching worship on Zoom, remain on the Zoom link to participate in the Adult Sunday School Class. If you are worshipping with us on Facebook. move to the Zoom link for worship, or the link below to participate.  
Class runs through December 18; Meets in Sanctuary. FINAL CLASS.
Zoom in at: https://us02web.zoom.us/j/85086551558?pwd=VkowWURaaFdRTExtM2kvUXExU1BHdz09

Isaiah 9:6 pronounces four titles for the coming Messiah: Wonderful Counselor, Mighty God, Everlasting Father, and Prince of Peace. Brueggemann, one of our most admired Old Testament scholars, reconstructs the first-century Jewish expectations for a deliverer, then evaluates how Jesus did and did not fulfill them. Join Joel Ilten for this uplifting study.
---
Longest Night (Blue Christmas) Service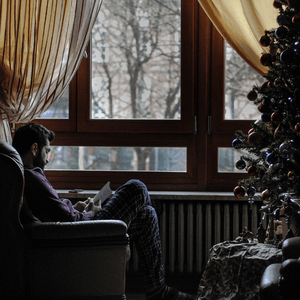 Sunday, December 18, 7pm; In-person only
Grace Covenant will hold our Longest Night (Blue Christmas) Service at 7:00pm on Sunday, December 18. This service is not only for those of us grieving the loss of a loved one, but also for those people facing the challenges of illnesses, troubles with relationships or work situations, or any other difficulty that makes it hard to be joyful.
One of the greatest acts of pastoral care in the Advent season is to offer a service known as a Service of the Longest Night or a Blue Christmas Service. It's a worship service scheduled around the winter solstice (the longest night of the calendar year) and it just happens to fall on or around December 21st every year. There's a connection between the long nights just before Christmas, and the struggle with darkness and grief faced by those living with loss. Come be with us for this quiet, meaningful service.
Please SHARE with those who may need some comfort this season.
---
Some music is reprinted by permission CCLI #1154643 and OneLicense.net #A-705105. Any videos are shown by permission of CVLI #50408750. Any Streaming or Podcasts of worship services (including music) in audio or video form are covered under CCLI #2684265.