December 25, 2022 Worship
Merry Christmas!
Christmas Day
Scripture:  Luke 2:28-32
Music: Organ Led with Kate, Sue, Charlie, & Mitch Trigger, quartet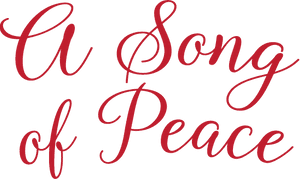 A song-filled Advent & Christmas!
Our Advent sermon series The Songs of Christmas, takes a look at the biblical songs in the story of Jesus' birth. A lot of Scripture passages are the words of songs sung by prophets, kings, messengers, and more, but we don't recognize them that way – they don't read or look like songs we know. That may be true, but they are songs just the same and there are songs that mark the important moments in the story of Jesus' birth found in the Gospel of Luke. Exploring these biblical songs will only add to our musical emphasis during the Season of Advent.
Adult Sunday School
No Sunday School today!
---
Some music is reprinted by permission CCLI #1154643 and OneLicense.net #A-705105. Any videos are shown by permission of CVLI #50408750. Any Streaming or Podcasts of worship services (including music) in audio or video form are covered under CCLI #2684265.