November 13, 2022 Worship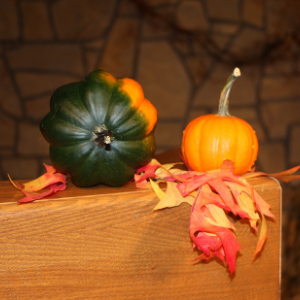 6th Sunday of the Season of Thanks Giving
Scripture: Isaiah 65:17–25; Isaiah 43:19
Sermon:  "Here We Go Again" by Rev. Mitch Trigger                                     
Music:  Praise Team led worship. Charter Ringers ring "Medley for Thanksgiving" arr. Sondra Tucker & Celebration! Chimes will ring "Come, Ye Thankful People, Come" by George Job Elvey.
Our Generosity Campaign 2023 theme is "For Good: Living in God's Grace."  Submit your pledge here.
Adult Sunday School
10:45 am - via Zoom (links below - click class name in BLUE to go to Zoom link)
November 6 and 13; Meets in Room 3; Leadership shared
Zoom in at: https://tinyurl.com/mpjmzezs

Did you know that Advent marks the beginning of the church year? Ever wonder why we have a church year? For many Christians, our lives are ruled by a variety of calendars: the annual calendar that runs from January through December. Churches may plan activities and events around all these different calendars, but the most important calendar in the life of the church is the liturgical calendar. The liturgical calendar highlights the seasons in the church year, seasons that revolve around the birth, life, death, resurrection, ascension, and promised return of Jesus Christ. The liturgical calendar shapes our lives as the people of God. Participants will learn about the development of the church year, reflect on what it means to Christians today, and discover how it shapes our lives together.

November 13
Zoom in at: https://tinyurl.com/mvvv5b8t

At GCPC we are committed to continuously growing its expression of diversity, equity, and inclusion, and a core facet of that commitment is creating a community that fully welcomes and respects our transgender and non-binary family. Starting with the practice of using inclusive language, we believe in making progress together toward a future where every person is respected, empowered, and always able to be who they truly are. This class will offer tips and resources to help participants to interact respectfully with transgender individuals.
11:45am Lunch and Learn
---
Some music is reprinted by permission CCLI #1154643 and OneLicense.net #A-705105.
Any videos are shown by permission of CVLI #50408750. Any Streaming or Podcasts of worship services (including music) in audio or video form are covered under CCLI #2684265.