November 20, 2022 Worship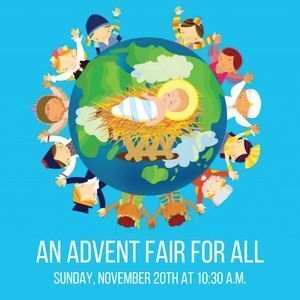 Christ the King Sunday
7th Sunday of the Season of Thanks Giving
Scripture: Jeremiah 23:1–6; Luke 23:33–43
Sermon:  "The Once and Future King" by Rev. Mitch Trigger
Music:  Chancel and Exaltation! Singers share the anthem "Hallelujah, Amen" from Judas Maccabeus by G.F. Handel and Chancel Brass will play "HYMN TO JOY" arr. Douglas Smith.
Our Generosity Campaign 2023 theme is "For Good: Living in God's Grace."  Submit your pledge here.
A Sustainable Advent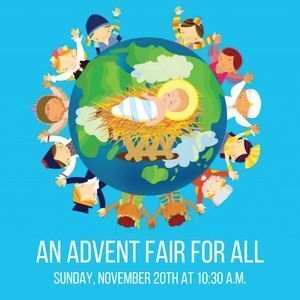 A Sustainable Advent:  An Intergenerational Advent Fair
November 20th at 10:30am in Heartland Hall
We continue our year of exploring God's creation and kick off our advent preparation with our annual Advent Fair. We will have Sustainable Advent activities for all ages. We will learn about alternative giving sources and make eco-friendly bird feeders, cookies and crafts. Participants can also make an advent wreath to continue their advent preparations at home. Refreshments and fellowship for all. We will begin collecting Christmas lights for recycling at the advent fair and will continue to collect throughout the advent season as well. Come and begin your preparation for Christmas with us!
---
Coming up this Week!
Chili Supper on Thanksgiving Eve, November 23, at 5:30pm in Heartland Hall
We ask anyone willing to share their chili-making skills with us to go online to our SignUpGenius at: https://tinyurl.com/a55ehskj or give us a call at the church office to let us know what you'll be bringing.
Thanksgiving Eve music and worship in the Sanctuary
We begin with gathering Music by our Dixieland Band at 6:45pm, and then share a worship service at 7:00pm, focused on our thanks and gratitude to God and one another. Join us for an evening of fellowship, food and worship!
---
Some music is reprinted by permission CCLI #1154643 and OneLicense.net #A-705105. Any videos are shown by permission of CVLI #50408750. Any Streaming or Podcasts of worship services (including music) in audio or video form are covered under CCLI #2684265.