November 6, 2022 Worship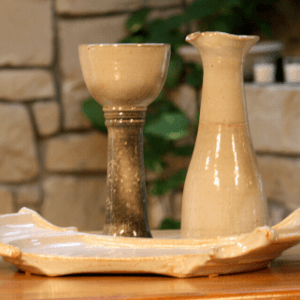 Communion Sunday
All Saints' Sunday
5th Sunday of the Season of Thanks Giving
Scripture: Exodus 3:7-12, 4:10-13; John 3:16-17
Sermon: "With Confidence and Energy" by Rev. Sue Trigger
Music:  Organ led worship. Joy! Singers (4s-1st graders) will sing "Give Me a Thankful Heart" arr. Tracey Craig McKibben, and "Ain't No Grave Can Hold My Body Down" A Traditional Spiritual arr. by Paul Caldwell and  Sean Ivory will be sung by Chancel and Exaltation! Singers (CHEX).
Our Generosity Campaign 2023 theme is "For Good: Living in God's Grace."  Submit your pledge here.
---
Mask protocols for this Sunday:   MASKS OPTIONAL 
"With Confidence and Energy" by Rev. Sue Trigger - PDF download.
Adult Sunday School
10:45 am - via Zoom (links below - click class name in BLUE to go to Zoom link)
November 6 and 13; Meets in Room 3; Leadership shared
Zoom in at: https://tinyurl.com/mpjmzezs

Did you know that Advent marks the beginning of the church year? Ever wonder why we have a church year? For many Christians, our lives are ruled by a variety of calendars: the annual calendar that runs from January through December. Churches may plan activities and events around all these different calendars, but the most important calendar in the life of the church is the liturgical calendar.

The liturgical calendar highlights the seasons in the church year, seasons that revolve around the birth, life, death, resurrection, ascension, and promised return of Jesus Christ. The liturgical calendar shapes our lives as the people of God. Participants will learn about the development of the church year, reflect on what it means to Christians today, and discover how it shapes our lives together.

November 6
Zoom in at: https://tinyurl.com/mvvv5b8t

Want to feel better about your parenting skills? Come see how you can easily do better than Yahweh as Tom Stroud contemplates on the story of Cain and Abel.
---
Some music is reprinted by permission CCLI #1154643 and OneLicense.net #A-705105.
Any videos are shown by permission of CVLI #50408750. Any Streaming or Podcasts of worship services (including music) in audio or video form are covered under CCLI #2684265.