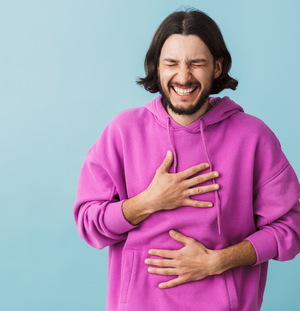 Join us for Online Worship 
Sunday, April 11, 10am
Bright Sunday!
On Sunday April 11, Revs. Sue and Mitch will resurrect (pun intended) an old Easter custom begun by early Christians. Bright Sunday, or Holy Humor Sunday, is a modern adaptation of the ancient custom that was part of a week-long celebration after Easter Sunday.
The Bright Sunday worship service is filled with joy and laughter to celebrate Jesus' resurrection. It will be a colorful morning filled with jokes, singing and dancing with joy. Get ready to laugh and praise God with a joyful heart! 
This worship service will be shown on GCPC's Facebook page. Please look for the broadcast to appear on the page on/around 9:55am.  The video will be saved to our Facebook news feed after it concludes. The Zoom link is below.
---
Facebook Live - video begins just before 10am

Click to give your offering online
---
Some music is reprinted by permission CCLI #1154643 and OneLicense.net #A-705105.
Any videos are shown by permission of CVLI #50408750.
Any Streaming or Podcasts of worship services (including music) in audio or video form are covered under CCLI #2684265.