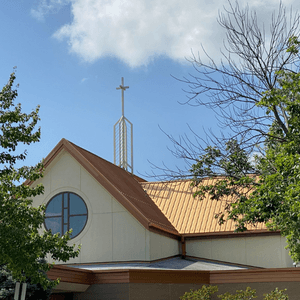 January 22, 2023, 9:30am
Third Sunday After Epiphany
Scripture: 1 Corinthians 1:10–18; Matthew 4:12–23 
Sermon: "Without the Fluff" by Rev. Mitch Trigger
Music: Praise Team
Mask protocols for this Sunday:   MASKS OPTIONAL 
Live stream begins 5 minutes before worship.
Adult Sunday School
10:45 am - via Zoom (links below - click class name in BLUE to go to Zoom link)
10:45am in the Sanctuary
Zoom link - same as worship service link

The Adult classes will join together to discuss our commitment as an Earth Care Congregation of the PCUSA. Jo Randolph will lead us through the process of evaluating our work in 2022 and discussion of what more we can do together.
---
Some music is reprinted by permission CCLI #1154643 and OneLicense.net #A-705105. Any videos are shown by permission of CVLI #50408750. Any Streaming or Podcasts of worship services (including music) in audio or video form are covered under CCLI #2684265.