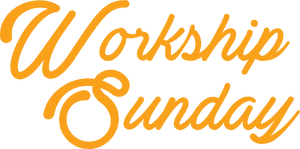 Join us for Online,
or In-Person Worship 
Sunday, October 17, 9:30am
2nd Sunday in the Season of Thanks Giving
Workship Sunday: Hunger Action
Presbyterian Mission has designated October 10-17 as a Food Week of Action, with the theme being People and Planet First.  As a Hunger Action Congregation, GCPC is marking the week with our 3rd Workship Sunday event.
We'll start the day at 9:30am with a short prayer service. Attend in-person or online on Facebook or Zoom. 
At 10:00am, we'll divide into groups for the service projects.
We'll end with a pizza lunch and fellowship starting at about noon (suggested $5 donation; maximum $20 per family).
Donations Needed
Please search your closets and drawers for gently used coats, shoes, and cell phone. We're collecting all these items for Project Warmth, Soles4Soles, and Safehome.  Donations can be dropped off at church anytime before October 17, or just bring them with you that morning.  Shoes and cell phones go in the bins in the weekday entrance, and coats can go in Room 21.
Sign-ups for projects have closed.
Contact Mikki Walker at michala.walker@gmail.com or 913-558-2603 with any questions or to get a project assignment if you did not sign up.
Read our In-Person guidelines here.  Face masks required.
Facebook Live stream video can be found in our news feed or videos section

Click to give your offering online
---
Some music is reprinted by permission CCLI #1154643 and OneLicense.net #A-705105.
Any videos are shown by permission of CVLI #50408750.
Any Streaming or Podcasts of worship services (including music) in audio or video form are covered under CCLI #2684265.