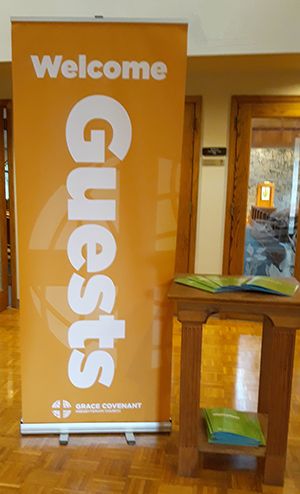 Everything we are and everything we do is a celebration of love we feel as God's beloved children.
That means balloons and confetti on Easter. It means a live donkey and sheep in the sanctuary on Palm Sunday and Christmas. It is generous donations of money to feed children in Haiti and in Kansas City or to send our high school students to sing and to serve in places that need love and light.
Celebration means taking a clear and joyful stand for inclusion of all God's children—and gladly bearing the consequences of saying aloud so all can hear that all—ALL –are made in God's own image. Celebration is sometimes quiet meditation or personal prayers said in great hope or in quiet desperation for a better world.
We aren't BETTER than other churches, but we sure are different. GCPC values creativity and community, justice and healing for all. We are a traditional church in an untraditional way. We welcome new ideas and we welcome you.
---
Although the worship services at Grace Covenant are an amazing expression of our love and gratitude for God, worship is not limited to a few hours on Sunday. We have several small groups engaging in worship during the week and special worship services held throughout the year. These gatherings allow congregants to lead and participate in worship in more intimate settings.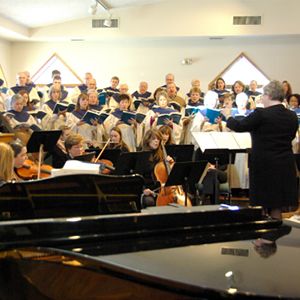 Music is one of the most important aspects of worship at Grace Covenant. Responses to the mission study surveys and town hall discussions confirm how important music is to this congregation. We are blessed with many talented musicians. Congregants of all talents and ages have an opportunity to participate in choral, orchestral, handbell, contemporary praise, Dixieland, and bluegrass gospel music groups. Children's music, youth choirs, youth handbells, and youth praise band enhance the Sunday worship experience and are often shared with the local community and on mission trips. Even during difficult times in the life of the church, when participation has waned in various areas of ministry, the music programs have continued to thrive.