Social Justice at GCPC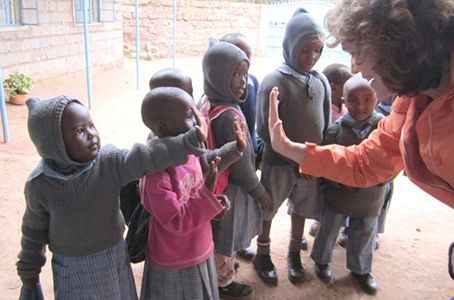 Social justice is not an activity we do.  It is a vital part of who we are and who we long to be.
Working for social justice reflects a belief that no life is less valuable than another. It is through serving others, making peace and bringing justice that we draw closest to Jesus. This is the work that heals us, connects us to all our brothers and sisters and grounds us in the love of our Creator.
The crucial principles of Grace Covenant's work for social justice are:
We endeavor to be among the sheep at God's right hand providing short-term and long-term alleviation of hunger and homelessness
We believe love is love and work for a world where those of minority sexual orientation are treated with equality both inside and outside the church walls
We value being a racially inclusive congregation and have a small but significant number of long term members who are people of color
We work to make our congregation carbon-neutral and to inspire the human family to care for God's creation
We seek to be the sheep at God's right hand in Matthew 25:37-40:
"Then the righteous will answer him, "Lord when did we see thee hungry and feed thee, or thirsty and give thee drink?  And when did we see thee a stranger and welcome thee, or naked and clothe thee?  And when did we see thee sick or in prison and visit thee?  And the King will answer them, "Truly, I say to you, as you did it to one of the least of these my brethren, you did it to me."
Grace Covenant Presbyterian Church is a great place to discover the best way you can serve. By working with others towards social justice, we see the many faces of God in our own neighborhoods and throughout the world.