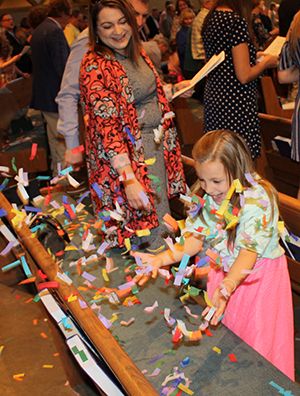 Joy rising on Easter Sunday!
What your giving does
In the past year, GCPC put faith into action and provided meals to the homeless, joined other Presbyterian Churches to engage in the ministries of compassion, peace and justice, shared gifts of music at senior living communities, and provided opportunities for adults and children to grow in faith and connect with others through worship, connection groups, and adult and children's programs. All of these and other ministries are funded through donations from people just like you.
Your donations of time, presence, prayers and financial funds make a real difference in our local community and beyond.  Individually, as a local church, and collectively as part of the Presbyterian denomination, we do remarkable ministry.  And, we are called to do more.
The ministries of GCPC are completely funded by offerings and donations of faithful members and friends. We ask that you prayerfully consider how God is leading YOU to give.
---
Grace Covenant offers online giving through a secure system.
Click below to begin.