Follow Me — Biblical Practices for Faithful Living
Begins August 22
10:45am in Room 3, or via Zoom.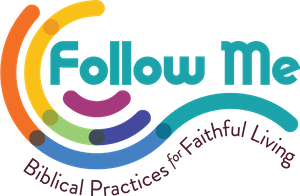 Join Zoom Meeting by clicking here.
Meeting ID: 84753688013
A living faith is so much more than simply believing in God. Jesus called all sorts of people to follow him to God, showing concrete ways to love God and one another. When we do these actions together, faith develops, lives change, and communities transform.
We will be introducing this new PCUSA curriculum in our 4- and 5-year-old class, an adult class, and a Conversation Café. The K-5/6th grades will enjoy learning workshops based on the same Bible stories in Follow Me.
Together we will learn about the Jesus' practices that have shaped the church. If Christians are known for anything, it is how we welcome others. In this series of study, we will begin by exploring Christian hospitality. Hospitality was central to Jesus' life and teachings as well as the history of
ancient Israel. Participants will practice seeing Christ in every person and discover their own gifts of hospitality.