The Season of Advent
A song-filled Advent & Christmas!
You probably read this title and thought, "we always have a song-filled Advent/Christmas at Grace Covenant" and you'd be right. But this title describes our Advent sermon series The Songs of Christmas – a look at the biblical songs in the story of Jesus' birth. 
A lot of Scripture passages are the words of songs sung by prophets, kings, messengers, and more, but we don't recognize them that way – they don't read or look like songs we know. That may be true, but they are songs just the same and there are songs that mark the important moments in the story of Jesus' birth found in the Gospel of Luke.
Exploring these biblical songs will only add to our musical emphasis during the Season of Advent.
November 27: The First Sunday of Advent - A Song of Love (Luke 1:46-55); Songs will be shared in worship by Chancel & Exaltation! Singers, Rebecca Prater, director. "Song of Mary," from Celebrate Life, by Buryl Red, will be sung as the offertory by Rebecca Prater with Katie Hearn, flute & Bob Dover, clarinet.
December 4:  The Second Sunday of Advent - A Song of Hope (Luke 1:67-79); Songs will be shared in worship by GCPC Orchestra, Pam Smith Kelly, director 
December 11:  The Third Sunday of Advent – A Song of Good News (Luke 3:1-18); Songs will be shared in worship by Praise Team, Carrie DeVries, director
December 18:  The Fourth Sunday of Advent - A Song of Joy (Luke 2:14); Songs will be shared in worship by Chancel & Exaltation! Singers & Instrumentalists, Rebecca Prater, director
Christmas Day, December 25:  A Song of Peace (Luke 2:28-32); Organ Led with Kate, Sue, Charlie, & Mitch Trigger, quartet
---
Blue Christmas Service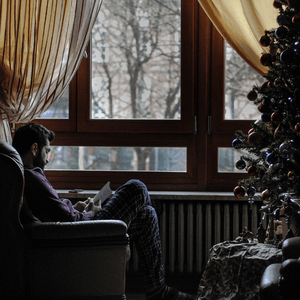 Sunday, December 18, 7pm
One of the greatest acts of pastoral care in the Advent season is to offer a service known as a Service of the Longest Night or a Blue Christmas Service. It's a worship service scheduled around the winter solstice (the longest night of the calendar year) and it just happens to fall on or around December 21st every year. There's a connection between the long nights just before Christmas, and the struggle with darkness and grief faced by those living with loss. We will observe our Blue Christmas Service at Grace Covenant at 7:00pm on Sunday, December 18. This service is not only for those of us grieving the loss of a loved one, but also for those people facing the challenges of illnesses, troubles with relationships or work situations, or any other difficulty that makes it hard to be joyful.
Including this service amid the hustle and bustle of your other Christmas services, rituals, parties, and obligations is a tremendous witness to those who are struggling in our community. It's a witness to them that the Christ child comes as a sign of hope in the face of despair. And it's a witness that their church is intentional about upholding members of the community in whatever season of life they may find them.
---
Christmas Eve Worship
December 24th – Christmas Eve Music
5:00pm - Service Music will be shared by Joy! Singers (4s – 1st graders); Celebration! Choir (2nd – 5th graders); & Christopher Callender, guitar will lead "Silent Night";
8:00pm - Service Music will be shared by Chancel & Exaltation! Singers and Instrumentalists
---
2022 Advent Devotion Booklet
We often hear that spending a few minutes each day working on a goal can bring about growth. The same can be said about our spiritual lives. Both at Advent and Lent if not at other times during the year, reading and reflection can help with personal growth. In this Advent season, these daily devotions are intended to stimulate thought about God's word. They are written from a layman's perspective with little more training than what many experience in their religious lives. They are offered with love and with hope, that by reading them, you will be motivated to think more about God, to pray more to God, and to draw closer to your loved ones.
Based on the Common Lectionary of Year C, the devotions continue through Christmas and into Christmastide then end at Epiphany. The writings are paired with a piece of visual artwork and a bit of music, most recorded on YouTube. My hope is that your day will be better for spending a few minutes each day.  —Harold Frye, Ed.D.
PDF download. The devotion of the day is sent out by email by the church office each day of Advent. If you are not on the church's email list, email office@gcpc.org to be added to the list.
---
Advent Christian Education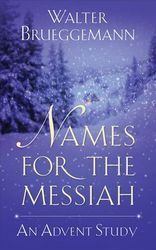 Names for Messiah by Walter Brueggemann
November 27 – December 18;  Meets in Room 3
Zoom in at:  https://tinyurl.com/mvvv5b8t
Isaiah 9:6 pronounces four titles for the coming Messiah: Wonderful Counselor, Mighty God, Everlasting Father, and Prince of Peace. Brueggemann, one of our most admired Old Testament scholars, reconstructs the first-century Jewish expectations for a deliverer, then evaluates how Jesus did and did not fulfill them.  Join Joel Ilten for this uplifting study.