The Season of Lent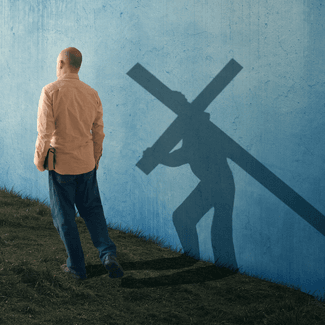 What God Wants Us to Give Up
Historically, the purpose of Lent in the early church was the preparation of the believer for Easter through prayer, mortifying the flesh, repentance of sins, almsgiving, simple living, and self-denial. Today during Lent, many Christians commit to fasting, as well as giving up certain luxuries in imitation of Jesus Christ's sacrifice during his journey into the desert for 40 days; this is known as one's Lenten sacrifice.
We suggest a different way of observing Lent for us today. Instead of giving up luxuries or anything else we determine we should temporarily sacrifice, we're going to offer of some ideas of what God wants us to sacrifice – and not temporarily. Each Sunday for the first five Sundays in Lent, we'll be looking what God wants us to give up so that we can live a better life, for ourselves, our families, and our community.  
"O Lord, make this Lenten season different from the other ones. Let me find you again. Amen." — Henri Nouwen
February 22, Ash Wednesday:  "Where Jesus Walked — an Ash Wednesday Interactive Worship Experience" will be February 22, 4–7pm in the Sanctuary.
February 26, 1st Sunday in Lent: Egocentricity, Sermon by Rev. Sue Trigger; Praise Team leads us in music.
March 5, Youth Sunday, 2nd Sunday of Lent: Senior sermons and music led by our Youth and the Youth Band. Sacrament of Communion.
March 12, 3rd Sunday of Lent:  Preconceptions/Jumping to Conclusions, Sermon by Rev. Mitch Trigger (Daylight Savings Time). Music by Chancel & Exaltation! II Singers, and GCPC Orchestra.
March 19, 4th Sunday of Lent:  Worry/Anxiety/Fear, Sermon by Rev. Sue Trigger.  Music by the Praise Team.
March 26, 5th Sunday of Lent:  Anger, Sermon by Rev. Mitch Trigger. Music by Chancel & Exaltation! I Singers.
HOLY WEEK BEGINS
April 2, 6th Sunday of Lent / Palm Sunday:  Lack of gratitude/complaining , Sermon by Rev. Trigger.  Music led by the Praise Team, Joy! (4s-K), and Celebration! (1st-6th graders).
April 6, Maundy Thursday:  Worship at 7:30pm. Sermon by Revs. Sue and Mitch Trigger. Sacrament of Communion.  Music by the Praise Team.
April 7, Good Friday/Tenebrae Service:  Worship at 7:30pm.  Music by Chancel & Exaltation! I & II Singers.
April 9: Easter Sunday / One Great Hour of Sharing:  Worship services at 9am and 11am. Sermon by Revs. Sue and Mitch Trigger. Sacrament of Communion.  Music at 9am by the Praise Team.  Music at 11am by Chancel & Exaltation! I & II Singers, Charter Ringers, Chancel Brass, and Timpani.
---
2023 Lenten Resources
We often hear that spending a few minutes each day working on a goal can bring about growth. The same can be said about our spiritual lives. Both at Lent and Advent if not at other times during the year, reading and reflection can help with personal growth.
In this Lenten season, these daily devotions are intended to stimulate thought about God's word. They are offered with love and with hope, that by reading them, you will be motivated to think more about God, to pray more to God, and to draw closer to your loved ones. The writings are paired with a piece of visual artwork and a bit of music, most recorded on YouTube.
We hope is that your day will be better for spending a few minutes each day. Contributors to the 2023 Lenten Booklet are Harold Frye, Katie Hearn, Cheryl Johnson, Dave Pack, Cindy Schendel, Nelson Townsend, and Stephen Wing.
PDF download. The devotion of the day is sent out by email by the church office each day of Lent. If you are not on the church's email list, email office@gcpc.org to be added to the list.

Lenten devotions based on Revised Common Lectionary texts from creation care perspectives.

Tread Lightly for Lent, a 2023 action calendar. The Presbyterian Hunger Program strives to walk with people in moving towards sustainable choices that restore and protect all of God's children and creation.

Creation Justice Ministries Daily Reflection-Action Calendar to Cultivate Creation Justice

The "Vital Congregation Initiative Lent 2023 Devotion" offers weekly reflections by pastors and presbytery staff participating in the Vital Congregations Initiative.

A digital devotional highlighting Native American and Indigenous voices and perspectives runs from Ash Wednesday to Easter.
---
Adult Christian Education for Lent
March 5 - April 12, 10:45am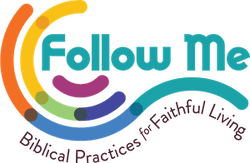 Follow Me:  Practice Spiritual Disciplines
Class meets in Room 3.  Leadership is shared.
This Lenten study will focus on practices that Jesus engaged in.  Participants will dive deeply into actions lived and modeled by Jesus and across Scripture: fasting, prayer, listening to God, embracing simplicity, unplugging, and more.   Spiritual practices are seen as those things Jesus did, said, or embodied; we as Jesus' followers try to do so as well. Many of the spiritual disciplines covered in this unit have emerged over the centuries as Christians have experimented with ways to make space in their lives to be with Jesus and to allow Jesus to transform them.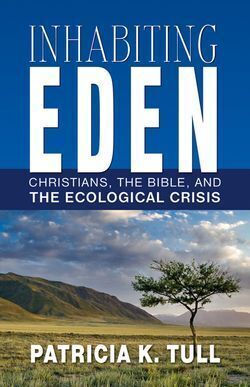 Inhabiting Eden: Christians, the Bible, and the Ecological Crisis by Patricia K. Tull
Class meets in Room 4.  Leadership is shared.
In this thoughtful study, respected Old Testament scholar Patricia K. Tull explores the Scriptures for guidance on today's ecological crisis. Tull looks to the Bible for what it can tell us about our relationships, not just to the earth itself, but also to plant and animal life, to each other, to descendants who will inherit the planet from us, and to our Creator. She offers candid discussions on many current ecological problems that humans contribute to, such as the overuse of energy resources like gas and electricity, consumerism, food production systems—including land use and factory farming—and toxic waste.  Study books are available from the church office or may be picked up during class.