January 15, 2023 Worship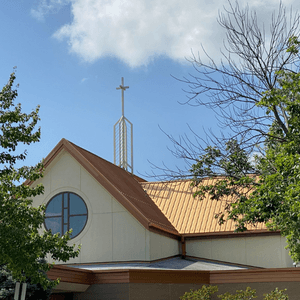 Second Sunday After Epiphany
Scripture: 1 Corinthians 1:1–9; John 1:29–42
Sermon: "Who Knew?" by Rev. Sue Trigger
Music: Organ led worship. Chancel & Exaltation! Singers anthem, "Set My Feet on Solid Ground" by James E. Clemens; Patrick O'Halloran, director.
Mask protocols for this Sunday:   MASKS OPTIONAL 
"Who Knew?" by Rev. Sue Trigger - PDF download.
Adult Sunday School
10:45 am - via Zoom (links below - click class name in BLUE to go to Zoom link)
10:45am in the Sanctuary
Zoom link - same as worship service link

GCPC is exploring the idea of joining The Good Faith Network in 2023, an interfaith organization of 23 Johnson County congregations. The Good Faith Network advocates for changes to address the root cause of our community's most pressing problems. Recently, they've been working to address the mental health and homelessness crises in Johnson County, as well as affordable housing. Please join us during the Sunday school hour on January 15 for a presentation by Pastor Laura Guy. Pastor Guy will explain more about what The Good Faith Network is, the work they do, and what GCPC would be committing to if we joined. Congregational interest and feedback will be critical to the decision making process — we hope to see lots of people there!
---
Some music is reprinted by permission CCLI #1154643 and OneLicense.net #A-705105. Any videos are shown by permission of CVLI #50408750. Any Streaming or Podcasts of worship services (including music) in audio or video form are covered under CCLI #2684265.