January 29, 2023 Worship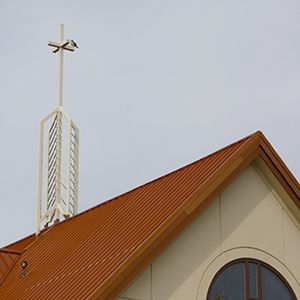 January 29, 2023, 9:30am
Fourth Sunday After Epiphany
Scripture: Micah 6:1–8; Matthew 5:1–12 
Sermon: "An Outward Focus" by Rev. Mitch Trigger
Music: Chancel & Exaltation! Singers anthem, "Within These Walls" by Pepper Choplin. "Take My Life" by France R. Havergal, arranged by Craig Courtne, Cindy Schendel, soprano.
Annual Meeting following worship.
Mask protocols for this Sunday:   MASKS OPTIONAL 
Adult Sunday School
No Sunday School today due to the Annual Meeting.
---
Some music is reprinted by permission CCLI #1154643 and OneLicense.net #A-705105. Any videos are shown by permission of CVLI #50408750. Any Streaming or Podcasts of worship services (including music) in audio or video form are covered under CCLI #2684265.