May 14, 2023 Worship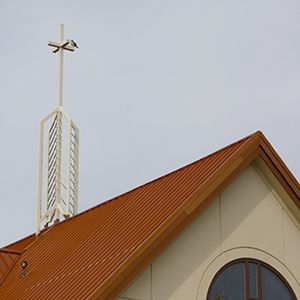 Baptism
Scripture: Acts 17:22–31; John 14:15–21
Sermon: "Unseen and Unknown" by Rev. Mitch Trigger
Music: Celebration! & Chancel and Exaltation! Choirs sing "Through the Window" by Ruth Elaine Schram; Joy! children's choir sings "We All Belong to God" by Ruth Elaine Schram; and Chancel and Exaltation! sing the anthem "Jesu, Joy of Man's Desiring" by J.S. Bach 
Mask protocols for this Sunday:   MASKS OPTIONAL 
Live stream begins 5 minutes before worship.
Adult Sunday School
10:45 am - via Zoom (link below - click class name in BLUE to go to Zoom link)
(The Follow Me class is taking a break to join the Questions of Faith classes throughout May.)

The Adult Education Team, will continue answering your faith questions. The Presbyterian Church is known for fostering such questioning. Our faith can be strengthened by non-threatening, enlightened and civil inquiries into texts and concepts which can, quite frankly, be hard to believe. We wish to encourage this exploration. Strong relationships are built with honest discussion. That is true with fellow GCPC members and, above all, our relationship with Jesus. Take a look at our May questions:

• May 14 — Why Doesn't God Prevent Evil? — Rev. Don Wilson, facilitator
• May 21 — The Unsolved Mysteries of Faith — Joel Ilten, facilitator

The class will meet in the Choir Room, or you can join via Zoom.
---
Some music is reprinted by permission CCLI #1154643 and OneLicense.net #A-705105. Any videos are shown by permission of CVLI #50408750. Any Streaming or Podcasts of worship services (including music) in audio or video form are covered under CCLI #2684265.