Worship February 6, 2022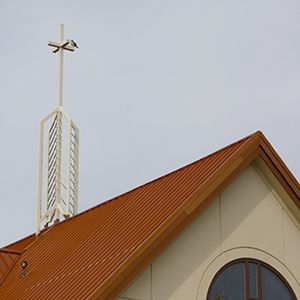 5th Sunday after Epiphany
Communion Sunday
Scripture: Isaiah 6:1–8
Sermon: "The Right Way" by Rev. Mitch Trigger
Music:  Led by the Praise Team
Worship service streamed online each Sunday.
(COVID-19 Update 1/29/2022)
Due to the dramatic surge in COVID-19 infections in our area and nationwide, the Session has decided that Grace Covenant will have online services only during the month of February 2022. This is also in effect for adult, youth, and children's classes.
Adult Sunday School
10:45 am - via Zoom (links below - click class name in BLUE to go to Zoom link)
The Reason for God: Belief in an Age of Skepticism

January 9 – February 20
(Click class name to attend via Zoom.)
Timothy Keller, the founding pastor of Redeemer Presbyterian Church (PCA) in New York City, addresses the frequent doubts that skeptics, and even ardent believers, have about religion. Using literature, philosophy, real-life conversations, and potent reasoning, Keller explains how the belief in a Christian God is, in fact, a sound and rational one. To true believers he offers a solid platform on which to stand their ground against the backlash to religion created by the Age of Skepticism. And to skeptics, atheists, and agnostics, he provides a challenging argument for pursuing the reason for God. We recommend participants use a copy of the book as well as the discussion guide. The discussion guide is available from Pastor Sue. The books have been ordered. The book is also available on Kindle from Amazon for those who prefer an electronic copy. Get yours at: https://www.amazon.com/Reason-God-Belief-Age-Skepticism/dp/1594483493

Follow Me Class

January 9 – February 6
Follow Me: Baptize: Remember Your Baptism; Cross the Divide; Die and Rise; Honor the Body.
(Click class name to attend via Zoom.)
---
Some music is reprinted by permission CCLI #1154643 and OneLicense.net #A-705105.
Any videos are shown by permission of CVLI #50408750. Any Streaming or Podcasts of worship services (including music) in audio or video form are covered under CCLI #2684265.