Online worship, December 27, 10am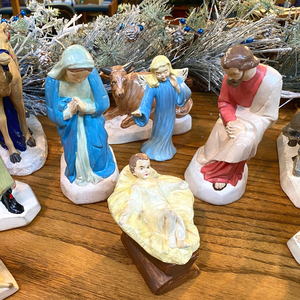 1st Sunday of Christmas
Message by Rev. Sue Trigger, with special anthem by the Trigger Family Singers!
God, Thank you for helping us to make it through this difficult year. Help us to remember that the gift of Christ, Immanuel, is our greatest treasure, not just at Christmas, but for the whole year through. Fill us with your joy and the peace of your Spirit. Direct our hearts and minds towards you. Thank you for your reminder that both in seasons of celebration and in seasons of brokenness, you're still with us.
---
Facebook Live - video begins just before 10am

Click to give your offering online

Click to make your confidential pledge online
Some music is reprinted by permission CCLI #1154643 and OneLicense.net #A-705105.
Any videos are shown by permission of CVLI #50408750.
Any Streaming or Podcasts of worship services (including music) in audio or video form are covered under CCLI #2684265.