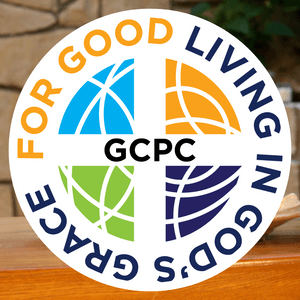 October 30, 2022, 9:30am
4th Sunday of the Season of Thanks Giving
Scripture:  Luke 20:27–38    
Sermon: "Silly Questions" by Rev. Mitch Trigger
Music:  "O God Beyond All Praising" from Gustav Holst, The Planets, 1918; Chancel & Exaltation! Singers
Our Generosity Campaign 2023 theme is "For Good: Living in God's Grace."  Submit your pledge here.
---
Mask protocols for this Sunday:   MASKS OPTIONAL 
Live stream begins 5 minutes before worship.
Adult Sunday School
10:45 am - via Zoom (links below - click class name in BLUE to go to Zoom link)
Mike Hockley, Guest Speaker
Sunday, October 30, at 10:45am in the Sanctuary

Mike Hockley will discuss his career as an environmental attorney for over 30 years, representing companies and individuals regarding environmental compliance. He also will address the impact and role of environmental advocacy by individuals and non-government organizations in environmental permitting, environmental cleanup-decision making, and facility siting and recent environmental justice initiatives by the Biden administration.
---
Some music is reprinted by permission CCLI #1154643 and OneLicense.net #A-705105.
Any videos are shown by permission of CVLI #50408750. Any Streaming or Podcasts of worship services (including music) in audio or video form are covered under CCLI #2684265.