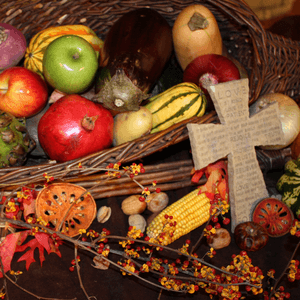 Thanksgiving Eve Worship 
Wednesday, November 24, 7:00pm
6:45pm prelude music by Cal Sweeten on hammered dulcimer
Scripture:   Colossians 3:16; First Thessalonians 5:16–18
Message:  "The Difference Between" by Rev. Mitch Trigger 
Read our In-Person guidelines here.  Face masks required.
Worship service streamed online
---
Some music is reprinted by permission CCLI #1154643 and OneLicense.net #A-705105.
Any videos are shown by permission of CVLI #50408750.
Any Streaming or Podcasts of worship services (including music) in audio or video form are covered under CCLI #2684265.