Worship, February 27, 2022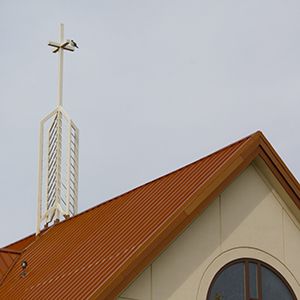 8th Sunday after Epiphany, Transfiguration of the Lord
Scripture: Luke 9:28-36, Exodus 34:29-35 
Sermon:  "Living a Transformed Life?" by Rev. Sue Trigger
Music:  Chancel Quartet; Anthem – "I Will Change Your Name" D. J. Butler 
Mask protocols for this Sunday:   Masks required
Living a Transformed Life?" by Rev. Sue Trigger. PDF download.
Adult Sunday School
10:45 am - via Zoom (links below - click class name in BLUE to go to Zoom link)
Follow Me:  Sabbath Practices, Ash Wednesday and Lent

February 27
(Click class name to attend via Zoom.)
On February 27 and March 6, Rev. Sue will lead our online classes with a look at Sabbath practices, Ash Wednesday and Lent.  On February 27, Sue will look at what Sabbath means and how it has been and has not been practiced over time.  On March 6, Sue will focus on the tradition of Ash Wednesday and Lent discussing themes and Scripture that shapes the season of Lent.

Click on this link to download the study guides: https://drive.google.com/drive/folders/1ixeotAquGMQzfAS8gw9beyfnGdaqzdOh
---
Some music is reprinted by permission CCLI #1154643 and OneLicense.net #A-705105.
Any videos are shown by permission of CVLI #50408750. Any Streaming or Podcasts of worship services (including music) in audio or video form are covered under CCLI #2684265.