Worship, August 29, 2021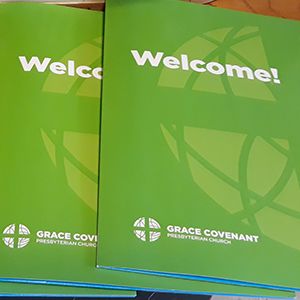 Scripture:  Ephesians 4:11-16, John 1:35-51 or Acts 2:42-47
Sermon:  "Wait … what was that?"  — Rev. Mitch Trigger

♫ Music by Chancel Quartet – Chancel Singers III; "Come Build a Church" by Ken Medema (pre-recorded)
10:45am Sunday school for all ages!
Fellowship Following Worship: 10:30am Fellowship Time Outside or in Heartland Hall.
Adult Christian Education Zoom Links
Confession of Belhar - August 22 - September 12, 10:45am in Room 4, or via Zoom. (Meeting ID: 396 786 3573  Passcode: 805995)
Follow Me — Biblical Practices for Faithful Living, Begins August 22, 10:45am in Room 3, or via Zoom.
---
Facebook Live stream video can be found in our news feed or videos section

Click to give your offering online
Some music is reprinted by permission CCLI #1154643 and OneLicense.net #A-705105.
Any videos are shown by permission of CVLI #50408750.
Any Streaming or Podcasts of worship services (including music) in audio or video form are covered under CCLI #2684265.