Worship, September 26, 2021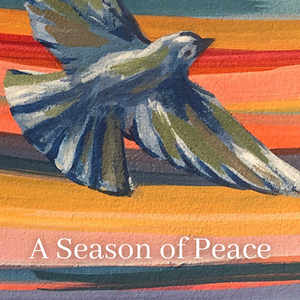 4th Sunday in the Season of Peace
Scripture:  The First Letter of John 3:16-18 & Proverbs 31:8-9 (CEB)
Sermon:  "Shout It Out Loud" by Rev. Mitch Trigger, A message of Actions, Advocacy and Service
♫ Music led by Chancel Quartet, Special music by Chancel Singers + Exaltation! Singers I, "For Everyone Born" arr. Tom Trenney, with Donna Heer, violin. Carrie DeVries, piano.
10:45am Sunday school for all ages!
Fellowship Following Worship: 10:30am Fellowship Time, outside or in Heartland Hall.
Facebook Live stream video can be found in our news feed or videos section

Click to give your offering online
---
Adult Christian Education Zoom Links
Shalom - 10:45am in Room 4, or via Zoom.
Follow Me — Biblical Practices for Faithful Living, 10:45am in Room 3, or via Zoom.
---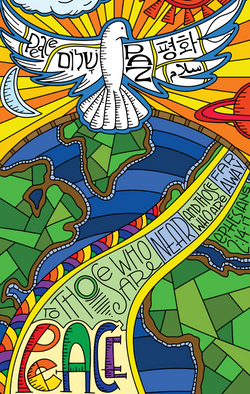 A Season of Peace
On Sunday, September 5, we began a "A Season of Peace" with our PCUSA family.  Path of Peace Daily Reflections are available from the season of peace website - Click Here. You may download them or subscribe for a daily email. 
Help us create a wall of peace outside the sanctuary.
Download the PCUSA theme poster HERE.  Bring your poster to church and we'll make a colorful wall for A Season of Peace. Copies of larger posters will be in Heartland Hall for you to color during our Fellowship Time at 10:30am. 
Feeling creative?  Color your own symbol of peace to add to the bulletin board. 
Season of Peace Video Series:  CLICK HERE to view 12 short videos on peace from the Presbyterian Mission Agency.
---
Some music is reprinted by permission CCLI #1154643 and OneLicense.net #A-705105.
Any videos are shown by permission of CVLI #50408750.
Any Streaming or Podcasts of worship services (including music) in audio or video form are covered under CCLI #2684265.