Worship, June 27, 2021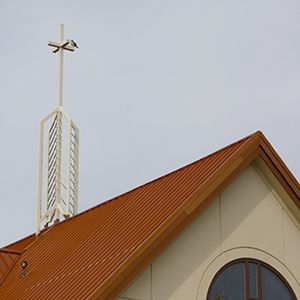 5th Sunday after Pentecost
Scripture: 2 Samuel 1:1, 17–27 (NRSV)                                   
Sermon:  "Don't Ask Why" by Rev. Sue Trigger
♫ Chancel Quartet – CHIPS III (pre-recorded) "Holy, Holy, Holy" arr. Dan Forrest & Donna Heer and Caroline McDonald, violin duet (live) – Geri Allcorn is guest organist

Read our In-Person guidelines here.
---
Scoops of Ice Cream & Hymn Sing
After Worship on Sunday, June 27
What could be better than gathering outside to eat ice cream & sing some of our favorite hymns? Here is what you need to do: Be thinking of one of your favorite hymn titles to add to our collection bag as you enter worship on June 27 & bring a chair to gather 'round at the West-end parking lot to share in some ice cream & singing. Music Team will provide everything else. We'll draw out hymn titles you submitted & sing 1 stanza of as many hymns as we can in 30 minutes. This is gonna be fun!
"Don't Ask Why" by Rev. Sue Trigger
PDF download
Facebook Live stream video can be found in our news feed or videos section

Click to give your offering online
Some music is reprinted by permission CCLI #1154643 and OneLicense.net #A-705105.
Any videos are shown by permission of CVLI #50408750.
Any Streaming or Podcasts of worship services (including music) in audio or video form are covered under CCLI #2684265.